Business
Holiday events tours 2022/2023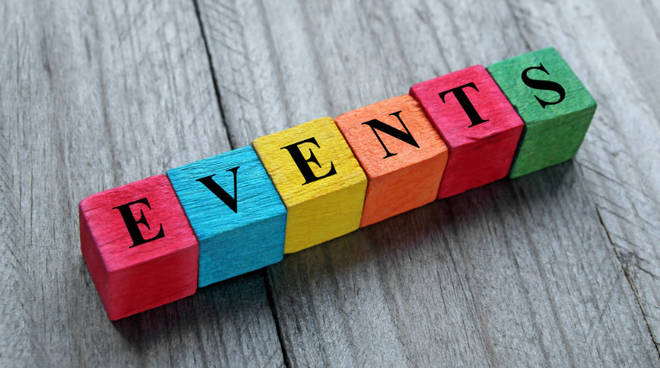 27
February
"Split and go: creating a payment experience" events


Holipay will be touring with a series of events dedicated to marketing and payment psychology. he future of the tourism sector is in offering a special experience and thanks to the psychology applied to tourism marketing Holipay is able to create a unique payment experience for travellers. How?

Come and find out by participating in one of the Holipay events "Split and go: creating a payment experience". These events are apreview of the novelties that we will present at the TTG international fair in Rimini.

Schedule of events and dates

FIRST INTERVENTION

Speaker Mattia Casadio, founders and CEO of Holipay– Global holiday buying trend
 - Psychological approach to purchase by the traveller
with the intervention of Dott. Diego Chiariello, Psychologist-Psychotherapist
– - How to sell more hotel rooms with deferred payment

SECOND INTERVENTION

Speaker Emiliano Viola, del Franco Grasso Revenue Team, among the most important  Revenue Manager in Europe specialized in tourism and hôtellerie, who will attend with the speech Revenue + Holipay, more Relax"
 - Sales methods between sales channels and payment gateways
 - Deferred payment as a marketing tool for the hotel business
 - Approach the customer by disintermediating and retaining him

Participate by choosing the city closest to you!

Admission is free upon registration, contact us →
Holipay is an innovative solution that allows the hotel to offer the customer an easy payment experience by dividing the price of the holiday into small parts, freeing him from the burden of paying in a single solution.

Matthias Casadio, founder and CEO Holipay, author of the book "The theory of the split price, a new psychological approach for the sale of rooms and travel" will talk about psychology applied to the payment experience.

The dates of the 2022/2023 holipay tour are constantly updated
September 14 in Cogne from 17 to 18.30 at  Hotel Miramonti
September 15 a Lignano from 15 to 16.30 at Hotel President
September 15 a Grado  from 18 to 19.30 at Grand Hotel Astoria
September 16 a Sottomarina from 15 to 16.30 at Palazzo Veneziano
October 10 a Rimini at 11:30 at Grand Hotel in Rimini for the Holipay and ITHIC Press Conference
October 11 a Rimini at the Palacongressi in Rimini on the occasion of Hospitality Day 2022
October 17 a Bormio from 16 to 17.30 in a place to be defined
November 23 to Milano at NH Collection Milano Citylife on the occasion of Hicon 2022
November 28 a Firenze from 15.30 to 17 at Starhotels Michelangelo
November 31st to Milano at Palazzo delle Stelline on the occasion of Hotel Revenue Forum 2022
March 29th and Rimini at the Palacongressi in Rimini on the occasion of Improve 2022